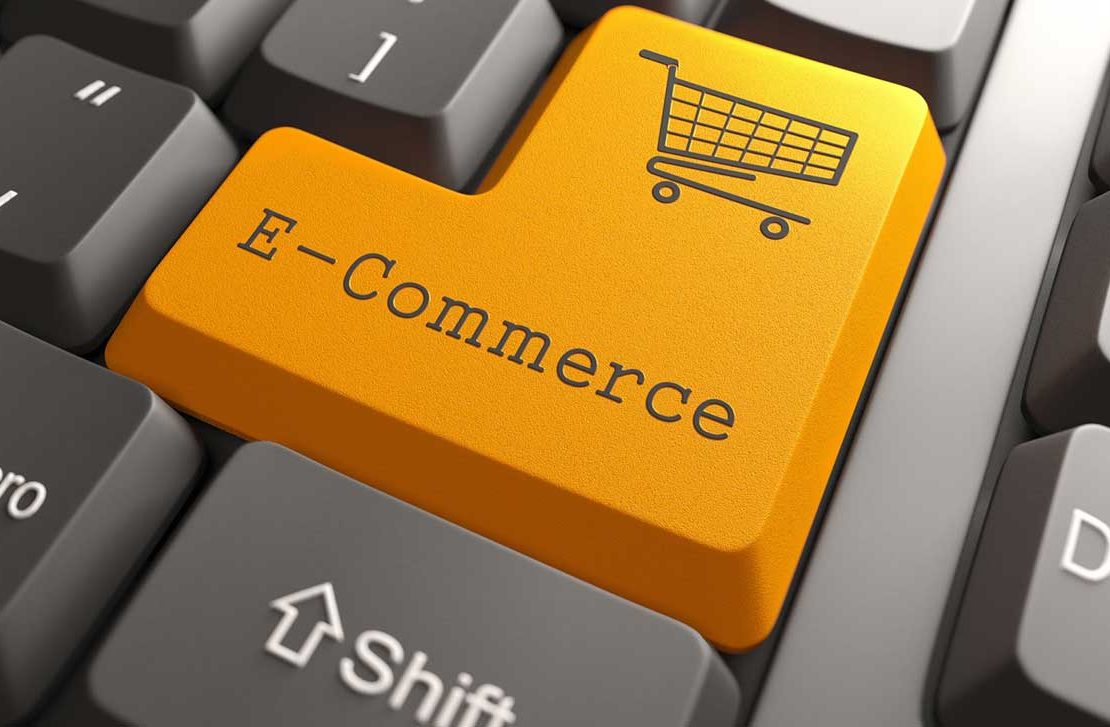 What is E-commerce?
E-commerce is a business model that allows companies and individuals to buy and sell things online. As trade develops, so do the ways in which it is conducted, we will mention the most traditional types of e-commerce models.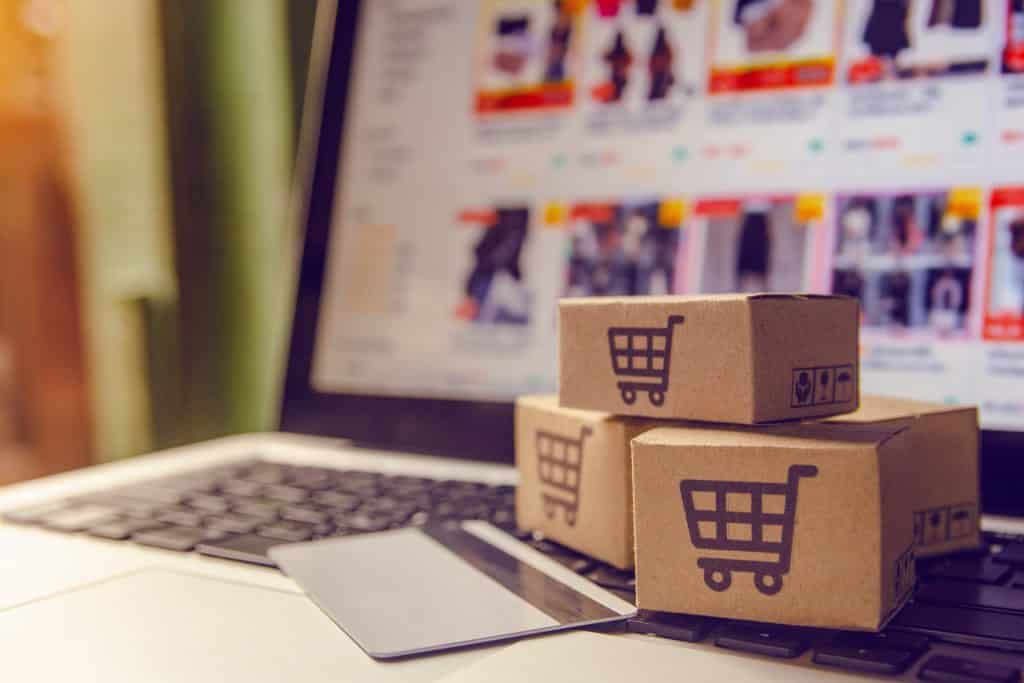 E-commerce models:
Consumer Business (B2C): B2C e-commerce is the most popular model of e-commerce. Doing business with a consumer means that the sale takes place between the business and the consumer, for example when you buy a rug from a web retailer.
Direct Consumer (D2C): Direct consumer e-commerce is the latest model of e-commerce. D2C means that the brand is sold directly to the end customer without going through a retailer, distributor or wholesaler. Subscriptions are a popular D2C item, and social sales through platforms like InstaGram, Pinterest, Facebook, Snapchat, etc. Platforms for direct sales to consumers are popular.
Consumer to consumer (C2C): C2C e-commerce refers to the sale of goods or services to another consumer. Consumer-to-consumer sales are separated on platforms such as eBay, Etsy, Fivver, etc.
Business (B2B): B2B e-commerce refers to a company that sells goods or services to another company, such as manufacturers and wholesalers or wholesalers and retailers. Business e-commerce is not consumer-oriented and usually includes products such as raw materials, software or products that are combined. Manufacturers also sell directly to retailers through B2B e-commerce.
Consumer for business (C2B): Consumer for business is when an individual sells his services or products to a business organization. C2B includes influencers offering exposure, photographers, advisors, freelance writers, etc.
E-commerce can be conducted on computers, tablets or smartphones, and is considered a digital version of shopping by mail order catalog. Almost all products and services are available through e-commerce including books, music, airline tickets and financial services such as stock investing and internet banking.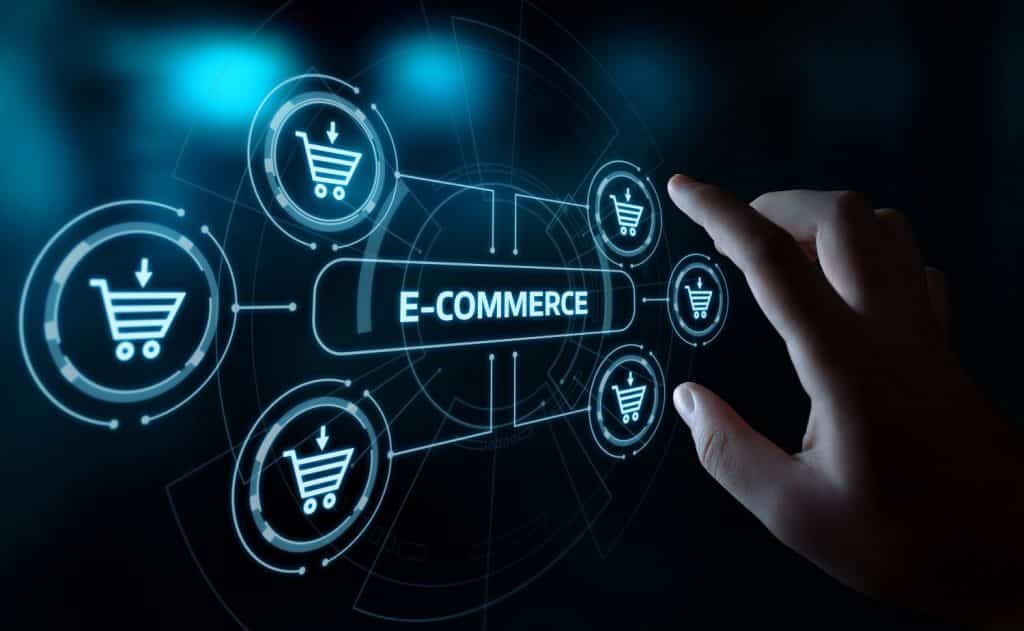 E-commerce is the buying and selling of goods and services over the Internet.
E-commerce is a substitute for stores, although some companies choose to keep both.
Today we can buy almost everything through e-commerce.
Understanding e-commerce
E-commerce helps businesses establish a wider market presence by embracing cheaper and more efficient distribution channels for their products or services. For example, retail retailer Target has upgraded its presence with an online store that allows customers to buy everything from clothing to coffee makers, toothpastes and action figures.
In contrast, Amazon has started its business with an e-commerce-based online sales and delivery model. Not to be outdone, individual retailers are increasingly getting involved in e-commerce transactions through their websites. Finally, digital markets such as eBay or Etsy serve as exchanges where a multitude of buyers and sellers come together to do business.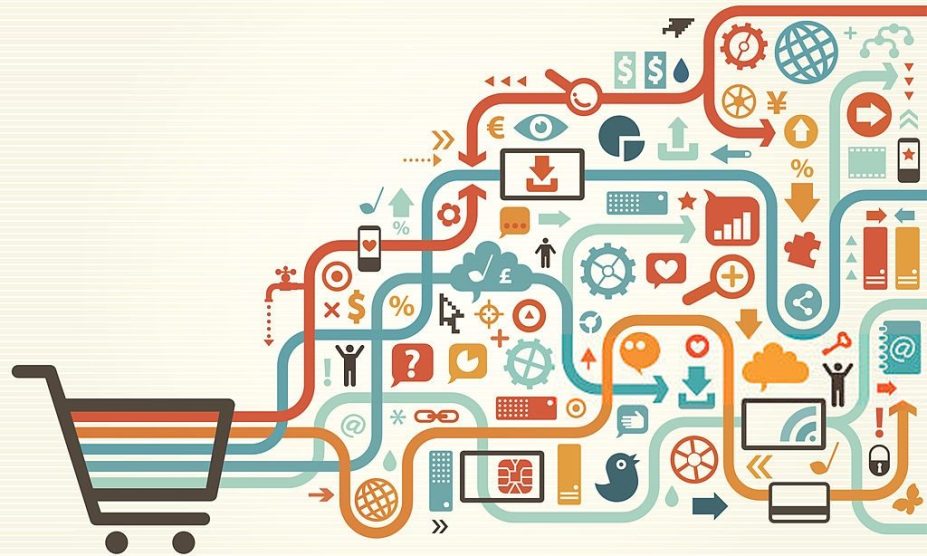 Advantages and disadvantages of E-commerce
E-commerce offers consumers the following benefits:
The advantage is that E-commerce is realized 24 hours a day, seven days a week.
Great choice. Many stores offer a wider selection of products online than they have in their stores. And many stores that operate exclusively on the Internet can offer their customers exclusive inventory that is not available anywhere else.
Availability. The e-commerce website is available 24 hours a day, 7 days a week, allowing visitors to browse and purchase at any time.
Access speed. Buyers in a physical store can be slowed down by crowds while websites run fast. Product pages and baskets load in seconds or less. An e-commerce transaction can take a few clicks and take less than five minutes.
Great range. Firms that make bricks sell them to customers who physically visit their store. With e-commerce, companies can sell to any customer who can access the web.
Lower price. E-commerce avoids costs associated with physical stores, such as rent, inventory, and cash, although they may have transportation and storage costs.
Product recommendations. Ecommerce websites can track the browsing, searches and purchases of visitors.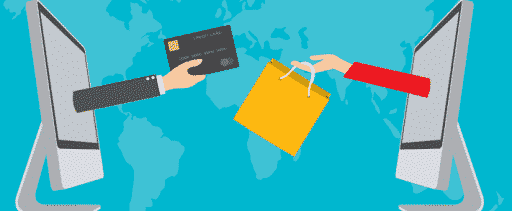 Disadvantages of E-commerce:
Limited customer service. If you buy a computer online, you can't simply ask an employee to personally show the specifications of a particular model. While some websites allow you to chat on the web with a staff member, this is not a practice.
Lack of current satisfaction. When shopping online, you have to wait for it to be delivered to your home or office. However, stores like Amazon make waiting a little less painful by offering same-day delivery as a top option for select products.
Inability to touch the product. Images on the internet do not convey the whole story of an item, so buying through e-commerce can be unsatisfactory when the product received does not meet consumer expectations. Case: A garment can be made of a worse fabric than its picture on the internet shows.
Security. Skilled hackers can create authentic-looking websites that claim to sell well-known products. Instead, the site sends customers imitation versions of these products, easily collecting customer credit card information. If a reseller's website is hacked, hackers may gain ownership of the customer's credit card information.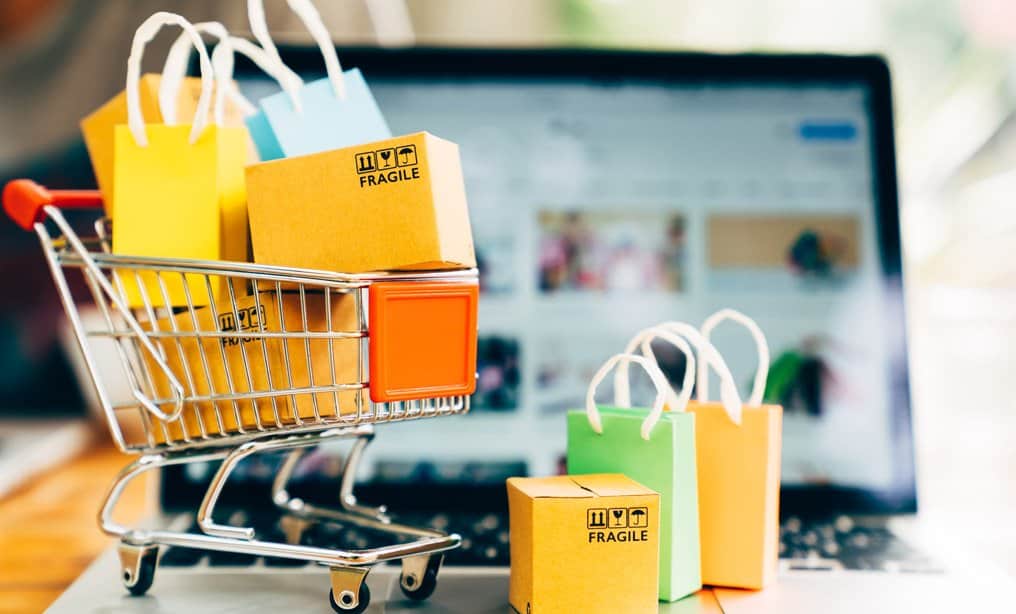 How did e-commerce come about?
The first e-commerce transaction took place in 1994. A guy named Phil Brandenberger used his Mastercard to buy the Stings Ten Summoners Tales album online for $ 12.48. This transaction went down in history and signaled to the world that the Internet was "open" to e-commerce transactions. Why?
Because this is the first time that encryption technology has been used to enable online shopping. Needless to say, e-commerce has grown rapidly since then. The rise of e-commerce giants like Amazon and Alibaba in the mid-1990s changed the face of the retail industry. They mainly capitalized on the global penetration of the Internet and the digitalization of the financial system, which contributed to the decline in sales for many companies.
The growth of e-commerce has also redirected the low-income workforce. The U.S. Bureau of Labor Statistics (BLS) found that employment in the e-commerce sector increased by 80% between 1997 and 2016. The BLS also predicts that the number of e-commerce jobs will continue to grow, reaching 450,000 in the US by 2026 . years.
With this in mind, it is clear that the highly competitive nature of e-commerce will continue to change the retail industry and influence customer behavior. Starting an online business today seems like an appealing idea to many smart entrepreneurs.
Government regulations for E-commerce
In the United States, the Federal Trade Commission (FTC) and the Payment Card Industry Security Standards Board (PCI) are among the primary agencies regulating e-commerce activities. The FTC oversees activities such as online advertising, content marketing and customer privacy, while the PCI Security Standards Council develops standards and rules, including compliance with the PCI Data Security standard, which sets out procedures for the proper handling and storage of consumer financial data.
To ensure the security, privacy and efficiency of e-commerce, companies should authenticate business transactions, control access to resources such as websites for registered or selected users, encrypt communications, and implement security technologies such as two-factor authentication.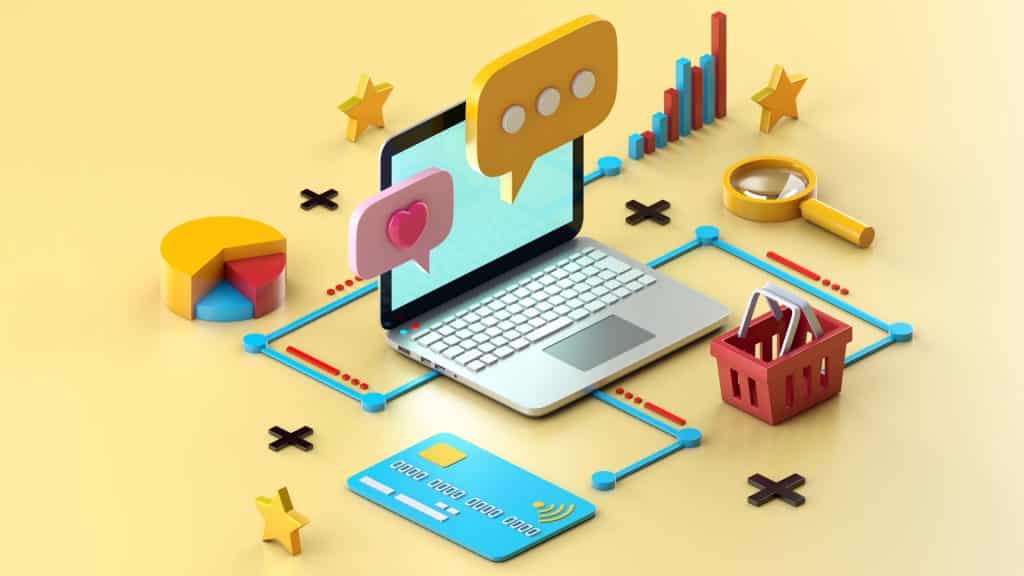 E-commerce platforms and vendors
An e-commerce platform is a tool used to manage an e-commerce business. The platform options are intended for clients from small to large companies. These platforms include online markets like Amazon and eBay, which simply require logging into user accounts. Another model of e-commerce platform is SaaS, where store owners can subscribe to "rent" space in a hosted cloud that does not require internal development.
A few examples of e-commerce sites;
Amazon
eBay
Walmart Marketplace
Chewy
Wayfair
Newegg
Alibaba
Etsy
Overstock
Rakuten
E-commerce platforms that provide services to individuals or companies to create an online store.
Shopify
WooCommerce
Magento
Squarespace
BigCommerce
Ecwid
Salesforce Commerce Cloud (B2B and B2C options)
Oracle SuiteCommerce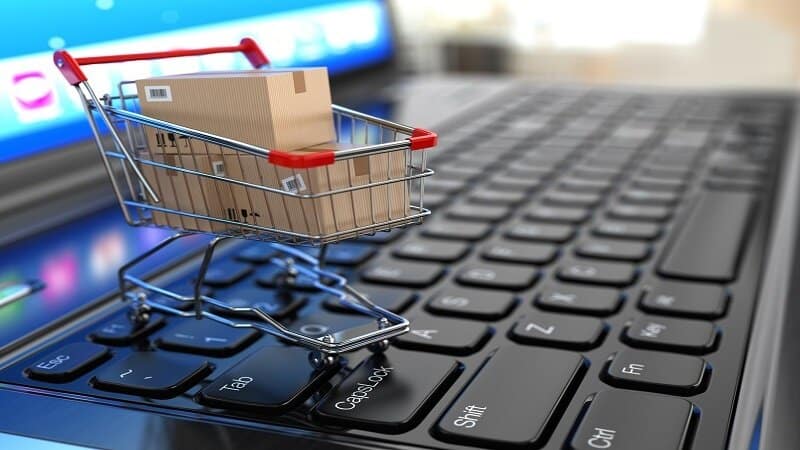 Više tekstova na temu Digitalnog marketinga, socijalnih mreža i web dizajna možete pronaći ovdje.